Gaels Welcome Two Highly Qualified and Experienced Coaches From Ireland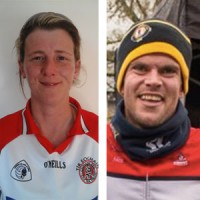 The Ottawa Gaels are pleased to welcome two highly qualified and experienced Gaelic Football coaches from Ireland to head up our youth development program. Angela Stevenson and Emmett Stewart will be teaching Gaelic Football to students in Ottawa and Almonte schools. The coaching will be delivered to students from Grade 1 to 8 as part of the Phys Ed curriculum as well as through our community programs in Kanata, Riverside South and Almonte.
Our association is extremely fortunate to be welcoming such talent to teach and coach in our youth programs. The two coaches will arrive on April 11th and will be staying until the end of the school year.
Profiles
Angela Stevenson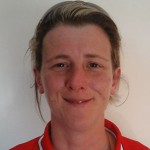 Angela Stevenson is from Strabane, Co. Tyrone, Northern Ireland and has been competing in Gaelic Football since she was 13. Since 2009 she has worked full-time as a multisports coach and Physical Activity Instructor with the Western Education and Library Board with focus on Gaelic Games. As a Gaelic Promotions Officer in her home county, Angela delivers primary and secondary schools coaching programmes with an aim to increase clubs participation at youth level. She has experience coaching at all levels including up to county level, working with Tyrone ladies teams and also national netball and soccer squads.
Aside from GAA involvement Angela is a keen surfer and enjoys all outdoor activities, particularly hill walking/climbing and cycling.
Angela has a Bachelor of Science Health and Sports Studies. Her coaching credentials include a GAA foundation award Level 1 & 2 and a Ladies GAA fundamentals award Level 1.
Emmett Stewart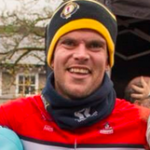 Emmett Stewart, from Ballinascreen, Co.Derry, is a Gaelic Promotions Officer in Co. Derry Northern Ireland and has been coaching full-time with the County board for the last 7 years. He is responsible for promoting Gaelic games in both primary and secondary education with an aim to increase participation levels within local GAA clubs. Emmet delivers a successful coaching programme within schools to kids up to the age of 17.
During his time in this role he has coached in excess of 4000 children monitoring and testing their fundamental movement skills. He has presented various coach education programmes and delivered coaching certificates to numerous coaches to ensure that coaching within GAA clubs remains at a very high standard. In addition to his passion for Gaelic, Emmet is a keen cyclist who competes in many endurance events, the largest being the Derry-Paris race.
Stewart graduated from Hope University, Liverpool, England, with a Diploma in Higher Education Sports and Biology. He is qualified as a coach to a Level 2 standard.
—
We are thrilled and fortunate to have such highly qualified and dedicated coaches in Ottawa for the next 2.5 months to help develop our youth program.
To bring these experienced coaches to your school to teach in your Phys Ed program, contact us to arrange a visit. Email Noel McGinnity at youthfootball@ottawagaels.ca.
You can also register your child for our spring youth programs and summer camp in your community.