Men's Football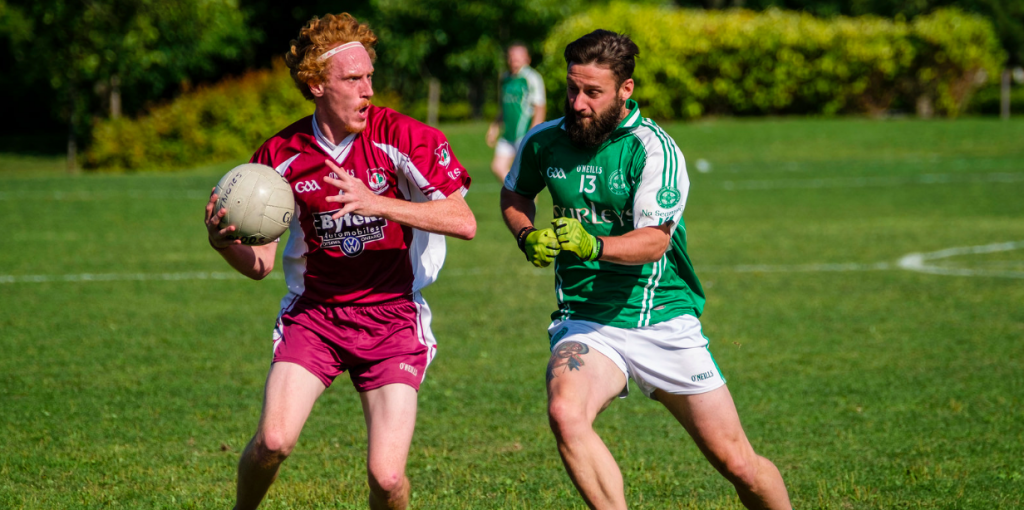 With four decades of history behind them, the Ottawa Gaels men's team is excited to kick off a new season in the nation's capital.  Combining the experience and leadership of veteran players with the energy and enthusiasm of new recruits, the team's future looks promising.  With a focus on team and player development, the team is offering weekly training, tournaments in Ottawa, Montreal, Quebec City and the Eastern United States, and many social events along the way.   Whether it is newly arrived Irish emigrants looking for a piece of home, Canadians of Irish heritage looking to connect with their roots or athletes of all backgrounds looking for a new challenge, Gaelic Football ,the "original beautiful game", has something to offer everyone.
Dynamic and fast paced, Gaelic Football combines the best parts of some of Canada's favourite sports – soccer, volleyball, basketball, rugby, etc. Check out our About Gaelic Football page to learn more about the game and to watch the Original Beautiful Game video.
Whether you are newly arrived from Ireland, a Canadian of Irish heritage or simply looking for a new challenge and a bit of 'craic', we are always looking to recruit new players of every experience and skill level.
If you're interested in trying out the game at a training session or would like to learn more about the team, please contact info@ottawagaels.ca.
Senior Training Dates For 2018/19
Indoor 6:30-8:00pm (until April 28) : La Fonderie 211 Rue Montcalm, Gatineau, QC J8Y 3B5
Tuesdays 7:30-9:00pm (until outdoor starts): D Roy Kennedy School, 919 Woodroffe Ave, Ottawa, ON K2A 3G9
Thursdays (Outdoor starting in May) 6:30-8:00pm: PETES (Pierre Elliott Trudeau School, 2 Rue Millar, Hull, QC)
Register Today
If you'd like to register, simply complete our registration form and return it by email to info@ottawagaels.ca.
Register Now