Funding & Sponsors
Funding Provided by:

Providing a range of services to Irish citizens and work hard to ensure the promotion and protection of Ireland's interests in the world.
Our Sponsors
The Ottawa Gaels thank our sponsors for the continued support.
Heart and Crown Irish Pubs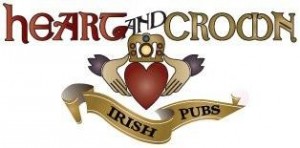 The Heart & Crown consists of 5 pubs with 6 bars under one roof! Live entertainment 7 days a week on 3 different stages. Globally infused, Irish inspired healthy and hearty dishes to satisfy your hunger. When planning your next meeting or party remember the Heart & Crown can accommodate groups of 2 to 500. Let us make your occasion unforgettable. Sláinte!
Mortimer Marketing Group

Mortimer Marketing Group provides marketing strategy, planning, tactical implementation and project management services. The Ottawa Gaels website was developed and designed by Mortimer Marketing Group. Kerry Mortimer has played Gaelic Football for over 15 years and now her two kids are enjoying the sport.
 2016 Golf Tournament Sponsors
AGF- Raymond Rebar
Arnprior Ottawa Auto Parts Ltd  –  http://www.a-oautoparts.com/
Badger Daylighting  –  http://badgerinc.com/
Battlefield Equipment  –  http://www.battlefieldequipment.ca/
Bell Baker LLP    – http://bellbaker.com/
Bradda Printing Services Inc –   http://www.braddaprinting.com/
Bradley Kelly Construction    – http://www.bradleykelly.ca/
Bruce Hodgins Inc  –  http://www.brucehodginsexcavation.com/
Bytek Volkswagon    – http://www.bytekvolkswagen.com/bytek/
Byward Chiropractic Clinic  –  http://bywardchiropractic.com/
CareMedics Group  –  http://caremedicsgroup.com/
Cash & Carry Carpet Centre  –  http://www.cccarpetcentre.com/
Direct Bore  –  http://www.directbore.com/index.php
Eastway Tank  –  http://eastwaytank.com/
Ever Radiant Clinic –   http://www.everradiant.ca/
F&M Cutting /Coring
Frouin Group  –  http://frouin.com/
Heart & Crown Irish Pubs – www.heartandcrown.ca/
Jack Paoletti Real Estate Agent
John Cardill Law  –  http://www.cardilllaw.ca/
John G Cooke & Associates  –  http://www.jgcooke.com/index.html
Kelly Santini LLP  –  http://www.kellysantini.com/
McEvoy-Shields Funeral Home and Chapel
Mortimer Marketing Group  –  http://www.mortimermarketing.ca/
Professional Mobile Wash –   http://www.pmw-ottawa.ca/
Turcotte Landscaping  –  http://camturcotte.wix.com/tlcwebsite
Vances Auto Service Centre  –  http://www.vances.aaro.ca/