The Continental Youth Championships are Underway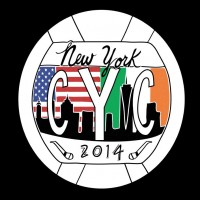 The Continental Youth Championships (CYC) and the Ottawa Gaels are there. Randall's Island, in New York City, is hosting more than 2,000 young athletes ages 6 to 18. 
Videographer extraordinaire, Jerome Quinn, who spent time with us in Ottawa is there too, posting video reports from largest youth tournament of its kind outside Ireland.
Here's Jerome's update from Day one.
When there's been a break in the competition schedule, Gaels players and families have been taking time to explore Manhattan Island, checking out some of the major landmarks, including the world famous Grand Central Station and Times Square.
The Ottawa Gaels will be providing updates throughout the weekend on our Facebook and Twitter pages. Check those for real-time updates, videos and photos. Then next week, visit OttawaGaels.ca for a complete recap of the weekend's fesitivities.