The 2016 Mike Robinson Tournament – Sat Sept. 24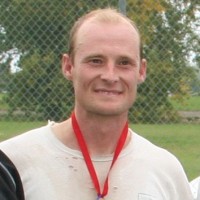 Our annual memorial tournament honours a wonderful friend of the Gaels and celebrates the excitement of our great sport in a fun, co-ed, family-friendly Gaelic Football tournament that is not too serious and spans the ages from 14 up to 70!
As part of the days' activities there is also a youth tournament for up and coming Gaelic footballers!
Click here to learn more about Mike Robinson.
The Mike Robinson Annual Tournament
Who: Youth and Adult tournament for all skill levels.
Date: Saturday, September 24, 2016
Time: Youth 10-1pm, Adults 1-4pm
Location: Barrhaven Rugby Club (700 Longfields Drive)
Cost: $5 per child/$10 per adult.
**Registration fees will be collected on-site at the registration table**
Register Today