Coaches and Teacher Resources
Gaelic Football Coach and Teacher Resource Guide
The Ottawa Gaels have produced a comprehensive Gaelic Football Coach and Teacher Resource Guide that is packed full of all the fundamentals and essentials you need to know to be able to teach and coach our beautiful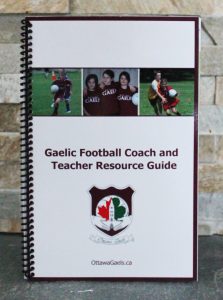 game. The guide includes:
Introduction to the game – Field position, How to Play
Skill Cards – a page is dedicated to each of the skills involved in Gaining, Maintaining, Releasing and Contesting possession
Coaching Through Games – over 20 pages guide coaches through games to practice very skill
Coaching Sessions – practice session skills and games planning templates
This 56 page handy guide includes all you need to successfully teach the fundamentals of Gaelic Football to youth. Printed in full colour, this sprial-bound guide has a heavy gloss cover that makes it durable whether it's in your coaches kit bag or being referenced while out on the field.
GAA Learning and Development Community Portal
The GAA Learning and Development Community Portal provides a wealth of resources that aid in the development of Gaelic Football in Ireland and across the globe.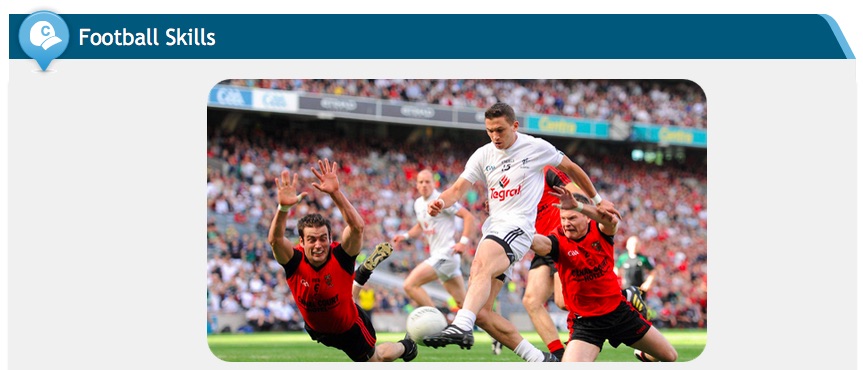 The football skills section of the GAA website, features detailed demonstrations and explanations of the following concepts:
Maintaining
Gaining
Releasing
Contesting Possession
Each skill is accompanied with a video demonstration, like the one displayed above.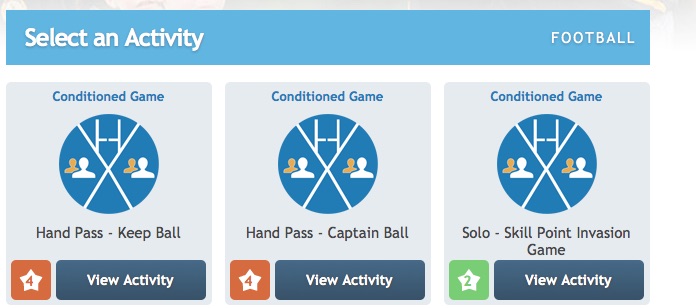 ---
The planner section is an in-depth resource, loaded with activities that coaches can use for the development of young athletes. Coaches can search for drills and by criteria such as age or grade and skill type (Basic Motor Skills, Gaining Possession, Maintaining Possession, Releasing Possession,Contesting Possession). There are several different activity types:
Conditioned Game

Practice Play
Fun Routine
Ball Sense
Advanced Drill
Intermediate Drill
Basic Drill
For each skill or activity coaches can open an Activity Sheet that includes a description and full colour illustration of the activity, as well as a video to show the activity/game/drill. Coaches can download and print the worksheet at home. Worksheets includes a full list of the equipment needed as well as a place to make your own notes.
Visit the GAA Learning and Development Community Portal for more information.